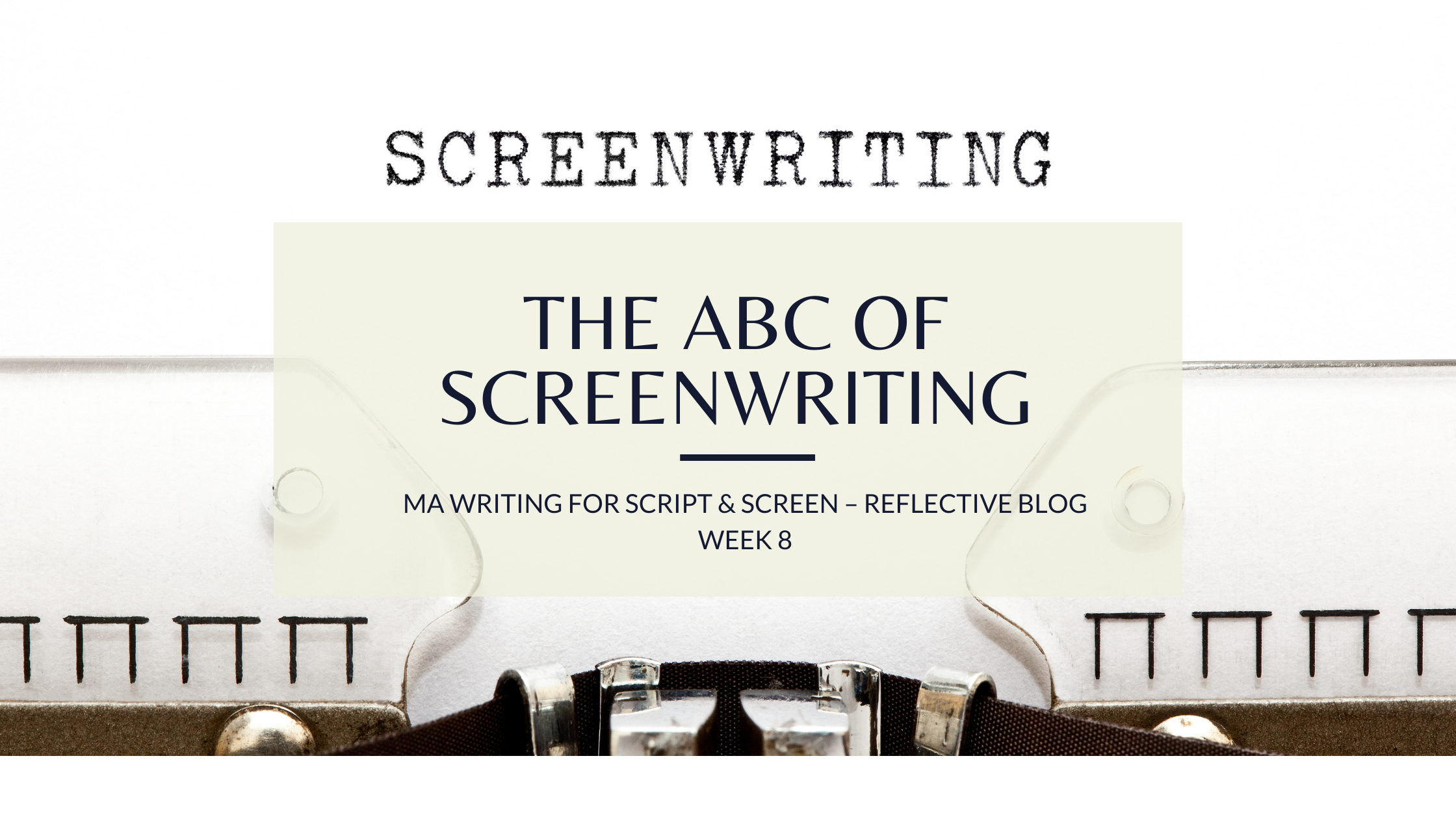 As time is quickly crunching by, my creative work has pushed full steam ahead. One of the greatest gifts experienced thus far in module one is the peer review feedback on my short script. As I delve deeper into the meaning and inspiration behind my short film, the constant feedback on my drafts have been the most beneficial process. Bringing animation to life is a brand new task for me. However, the most significant revelation I have found is story is still a story, no matter the format.
It has been interesting not to write a single line of dialogue, something as a playwright is paramount. So my skills in using action, description and verbs have skyrocketed! As our dear friend Batty says, "From a simple gesture or facial expression to more elaborate action sequences, characters inform an audience about their state of mind, feelings, wants, and plans by doing." This little golden nugget is a simple system of ABC. Action – Behaviour – Character.
A – Action is what an audience sees;
B – Comprised of the behaviour of a set of people interacting in a scene;
C – From which character traits can be deduced.
And so, my two beautiful characters have been thrown into a world that constantly tests their ABC'S.
Dare I say it, I have fallen in love with writing for animation—what a magical wild and wonderful world, where everything and anything is possible.
I look forward to the day I can share this story with you. Until then, I will keep sharing my experiences.