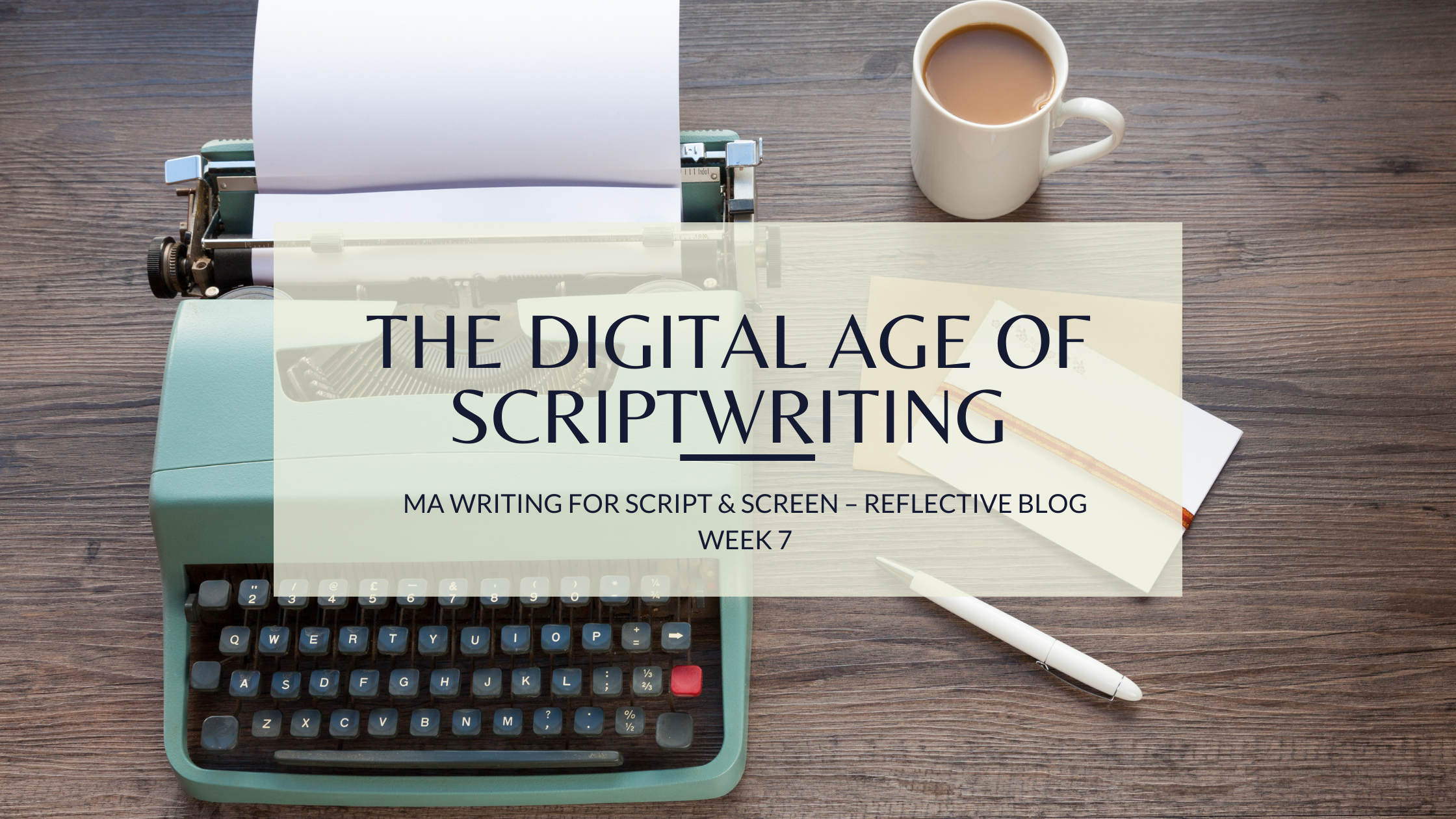 First, I thought I would approach how the new digital world works in favour of the writer. Perhaps it adds to humanity's "lazy bone" side or the scary need for instant gratification.
We now live in a world where we receive information at the touch of a button, a ring, or a google search. This new evolution has become a great tool in the writer's tool kit to cut away at unnecessary exposition speeding up the plot's pace and heading straight to the point with a single "PING."
New technology allows the lifestyle of the writer to bloom. There is no need to lug around an old typewriter ( as romantic as that sounds. ) Now, we can write on a beach or live anywhere globally and collaborate with writers, producers, and directors from our home office. There are very few limitations in researching and developing. You can literally sit in the world your characters live in. A professional and passionate writer has endless platforms to grow, collaborate and get their work noticed without the trickery of red tape.
"Digital technologies and frames of mind have fundamentally shifted what we mean by writing. We now write with images, sounds and gestures, as well as text. In addition, the digitisation of books, records, images and sounds allows us more ready access to a wealth of information and ideas".
— (Millard 2014, 9
The script is a blueprint for any story before it lands in the hands of the next set of filmmakers, podcasters etc. And so, as visual art adapts and enters into the writer's realm, it too will become an added tool to use in the process of filmmaking. One big magical world!
That being said, on the downside, the pool of competitors has widened drastically. Almost anyone and their mother can be a screenwriter. There are hundreds of books about screenwriting and thousands of podcasts and websites around the same topic. Will they be successful? Maybe not. A great writer? Who knows. But with social media platforms exploding and filming equipment in everyone's hands, the potential to become a screenwriter or some sort of an adapted version is possible for anyone with a passion and drive. Versatility is vital if you want to stay a step ahead in this fast-paced plot called life.