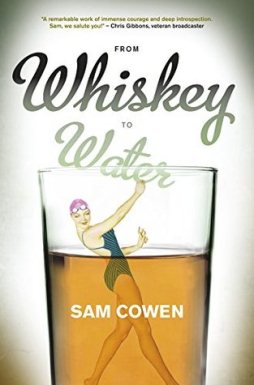 From Whiskey To Water is the real life story of an alcoholic whose life appeared stable and presentable to the world, but inside, her war against the desperate struggle with alcoholism continues.
What a powerful and deeply moving story from Samantha Cowen as she removes the beer goggles of her life and reveals to us, her loving audience, the truth within the bottle.
She writes beautifully and describes these events, even the tortuous tales of her very private family life, friends and work, with integrity, honesty and always a punch of humour. In 2002 she got sober and this book is her journey from whiskey to water. A wonderful, insightful and brave book, it is a must read for those who need to be inspired to make changes in life. Sam will inspire you.
She shares with us, without telling it, that even though the road is dark and dingy and patterns have been sewn deep beneath the skin. We can change, we can work daily towards a better me and a better you.Thank you, Samantha, for being so courageous and writing this piece of life from blackouts to conquering fears.