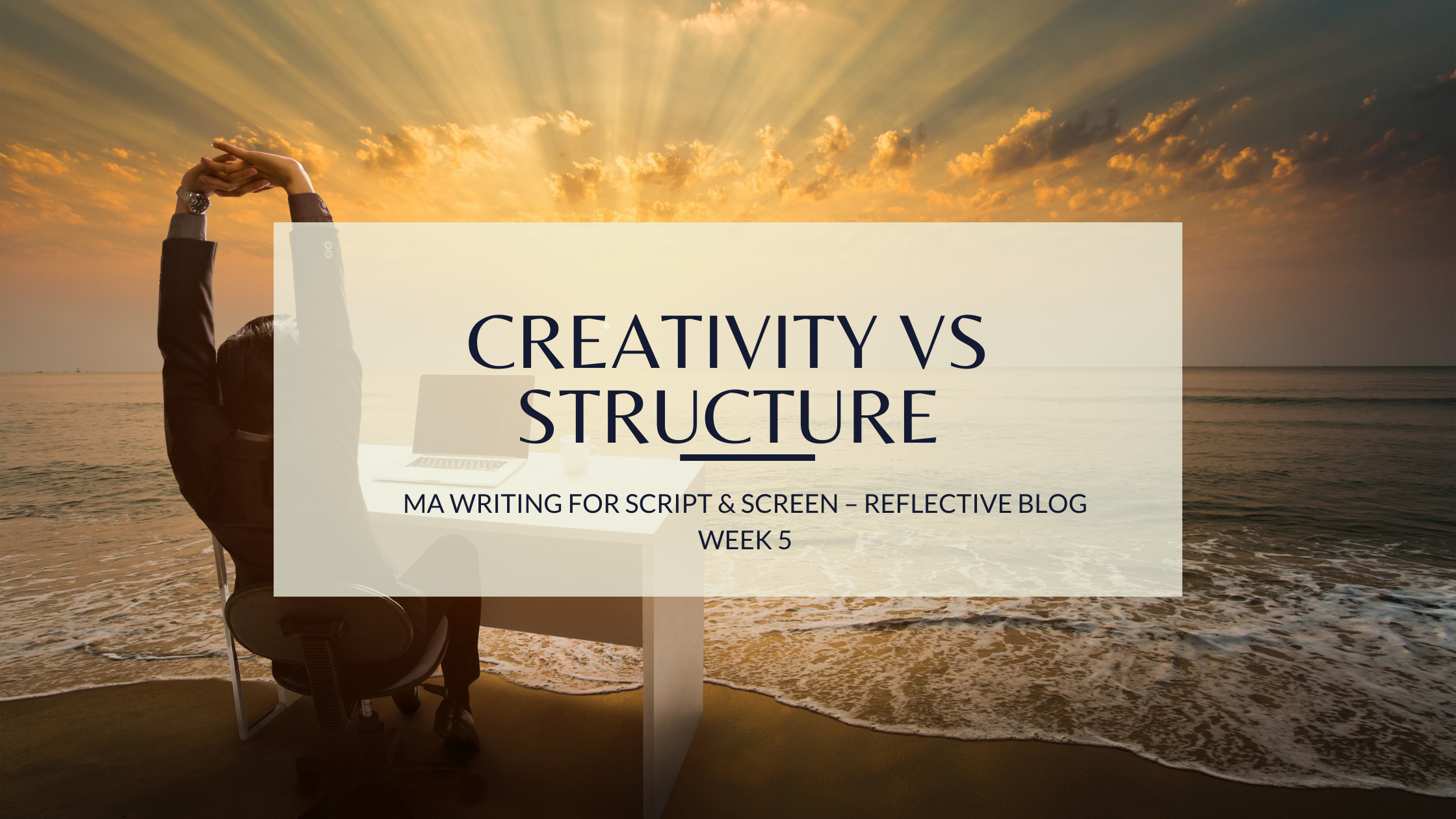 This week we focused on building our short film scripts through specific structures. I have been itching to try this because I have learned that I am the sort of writer who vomits out the first draft without any kind of construction.
I had no belief system before this experience. But the question posed to me in working on my new short film was – Does structure encourage or prohibit your creativity.
On reverse engineering and testing the three-act structure, the beat sheet and the 19 points structure on two different scripts, one developed as a vomit, the other following a specific format. I found that that they both intertwined perfectly into story structure! However, on my third attempt at testing another draft vomit, I realised why I had battled to finish the script. I was missing fundamental elements of the core structure of my story.
My mind blew up with endless thoughts! One was " Does structure ruin creativity?" – My answer was, no, based on the one script I mentioned before that I never finished, It has now been fixed through the process of using script structures.
I now see it like this. If a story's structure is the skeleton of the human body. Then the veins, tissue, meat, skin, hair, the colour of eyes, freckles, the awkward twitch and the funny laugh, the colourful speech patterns is where creativity happens. These elements are where the imagination takes flight.
Again, my mind was blown. Why had I not used structure before? Excuse my next analogy, but the process became more evident to me.
Imagine your dream house. Now imagine a piece of land where you can build your dream home. Now, imagine standing in front of it, without any plans, materials or builders, just a vision. How does it look? Like an empty piece of land, right?
Now imagine your dream home, on a plot, with a set of plans in your hands. A strong foundation, pipes laid and a water source. You know how many bricks you need, cement mixed and with your dream house envisioned (creativity), you can start to build, paint and decorate! And because you are the architect, you can safely add or remove along the way. You already know the structure. Therefore you can fix and redirect anything.
So, as a writer who vomits stories out naturally, I now take a little more time planning and using my writer's tool kit in creating my magical worlds. In the end, you have to do what works for you! I now have the choice to vomit or not to vomit with each project that comes my way.
Creativity and structure live together somewhere happily ever after in every narrative.